To fly beyond the boundaries of patriarchal oppression and gender discrimination is the dream of every mistreated woman. The Women Cell of Christ College, Vizhinjam aims at providing a meaning to such a statement. As the motto of our Women Cell denotes "Flying beyond boundaries", we aim at giving wings to the words of women whose voice often goes unheard.
The Agni' Women Cell inauguration 2022-2023 took place at the venue of the college auditorium on 21 August 2023 at 12 pm. The event was initiated by the NSS unit under Christ College Vizhinjam and was honored by the Chief guest, Mr. John Paul, CRO, Vizhinjam Police Station along with Trivandrum District Panchayat Member Mr. Bhagath Rufus R.S
The program was also accompanied by a Ju Jitsu training session. Ju Jitsu Association of Trivandrum President Dr. Jayakumar T, Vice President Mr. Siphin Simon, Secretary Mr. Rahul H.S, Joint Secretary Ms. Nandana H.S also graced the occasion with their honorable presence.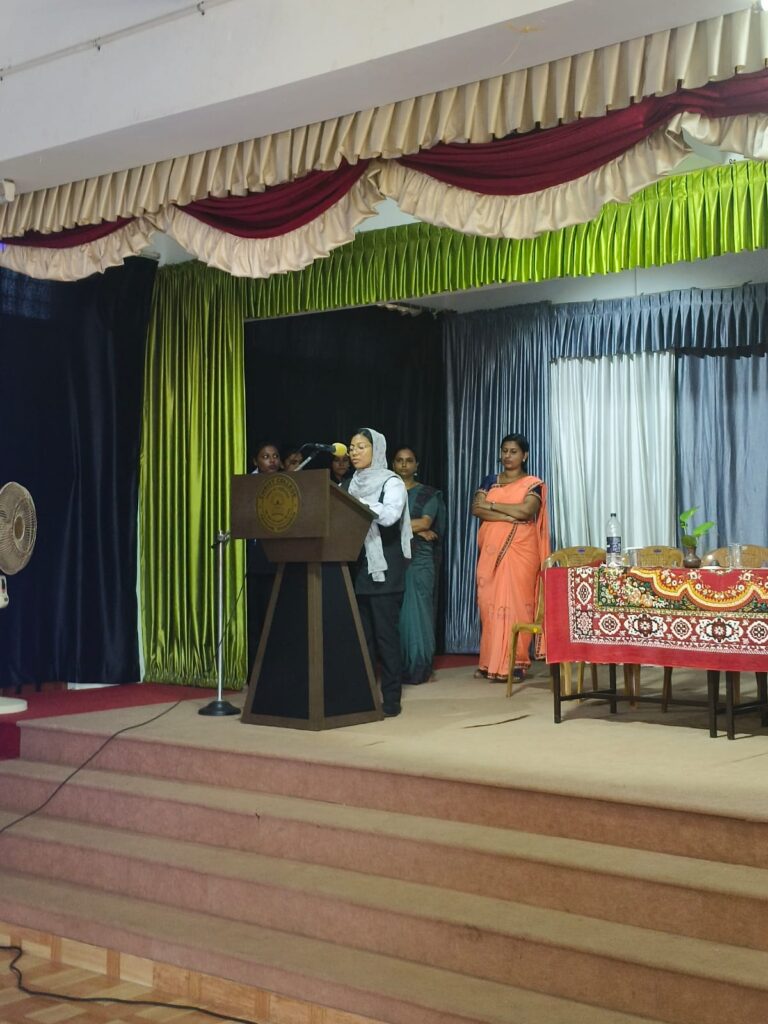 A brief introduction and speech were given by the Chief Guest and the guests before moving onto the training session program. The training session program was coordinated and hosted by Mr. Siphin Simon, who discussed the four A's of self defense and how one must protect themselves in vulnerable situations. He was accompanied by his fellow colleagues during the demonstration session.
Overall, the event was fruitful and successful for the undergraduates who attentively comprehended the program. Ceremony was coordinated by Ms. Athira Krishna J, Ms. Divya R.G, Dr. Sindhu B.L, Ms. Nisha Krishna and Ms. Sreelekshmi who acted as the Co- ordinating body for the event.