World Mental Health Day is observed on October 10th of every year. Due to the rising impact and significant influence of mental health in our daily lives, awareness must be provided. The program was organized by Department of Psychology in collaboration with Department of Social Work.
On 12th of October,we invited our Chief Guest Dr.Mridhula Nair.B who has expertised in life skill development,positive psychology, observational psychology and is a resource person for channel by A.I.R. She started her career at 22 and retired as a principal from M.G College in 2015. She continued her career at Ayyankali Memorial Arts and Science College, Pathanapuram till September 30,2023.
This program was coordinated by Dr Anjali U.S, Assistant Professor, Department of Social Work and Ms.Meera Raj B.M, Assistant Professor, Department of Psychology. Students Coordinators were Vedika.V.Nair and Muhammed Suhail.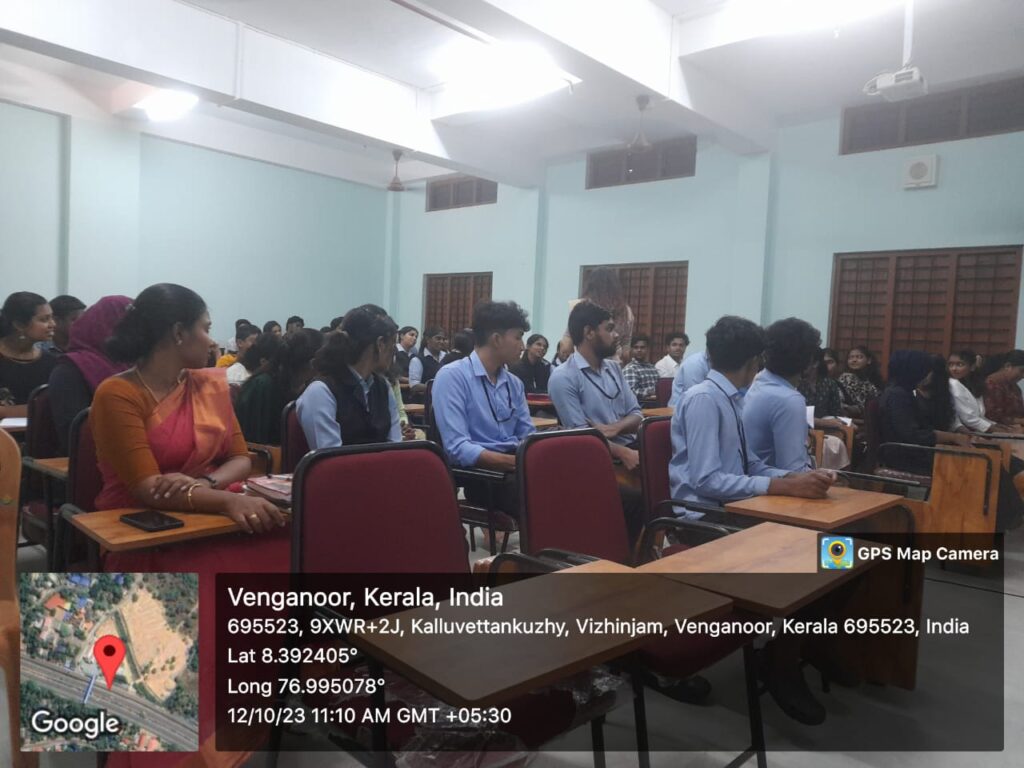 Dr.Mridhula Nair.B firstly began the session by creating a friendly environment with the students. She explained that Mental Health means the ability to adapt to any situation. As all expected this to be a continuous lecture class, she made the class very fun and entertaining by telling about her past,family,life experiences,profession and explaining mental health using various real life examples. She talked about her years of experience and told that "experience is a major factor in any profession."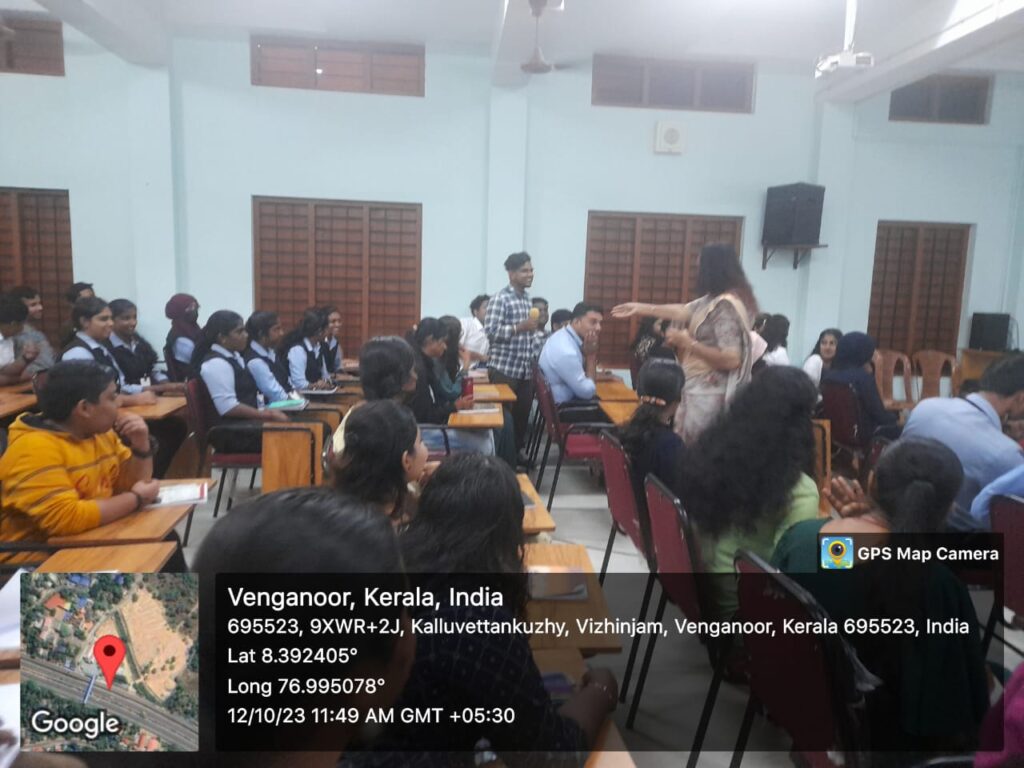 She explained that "if a persons mental health is not good, his/her physical health will also be not good and if the mental health of a person is good, then physical health is not a barrier."
She even encouraged the students that if they like to do something they will or they must do it or if they don't they will think about it and regret in the future.