OVERVIEW
---
The Department of English at Christ College sets off its odyssey through language and literature in 2014, the same year in which the college was founded. Since then our academics are constantly pursuing innovative approaches to enhance the language learners with self confidence, creativity, linguistic skills, critical thinking, values, problem solving skills, research skills and communicative skills.
The team of dedicated and efficient faculty members led by Ms. Soorya Nayana S. S., the Head of the Department, relentlessly work to accomplish the academic and career-related goals. The department offers two undergraduate programmes–Career Related First Degree Programme in BA English and Communicative English; and BA English Language and Literature and; postgraduate programme in MA English Language and Literature. These programmes help the students in sensitizing, appreciating and enhancing the level of literary and aesthetic experience which subsequently motivate them to explore language and literature. Various extension activities including lecture series, field trips, screening of films, theatrical performances, NSS activities, quiz competitions, seminars, and other literary activities are organised to enhance the holistic development of the pupils. Workshops and Language Labhelps to strengthen students' pronunciation and communicative skills. Internship programmes are effectuated to enable the students develop personally and professionally. The department also supports the students to strengthen the academics and to attain success in competitive exams.
OVERVIEW OF UNDERGRADUATE PROGRAMS:
---
BA English Language and Literature
BA English and Communicative English
The three year undergraduate programmes: BA English Language and Literature, and BA English and Communicative English, deals with specific areas of literature, language and journalism. These Career Related First Degree Programmes also foster the creative writing, critical thinking, linguistic skills, personality development, soft skills, and the problem solving and reasoning skills of the pupils. These courses encompass lucrative career options for the students exclusively in writing, journalism, blogging, teaching, advertising, media, scriptwriting, content writing, translation, reporting, and in governmental and non-governmental agencies. Apart from strengthening linguistic capabilities, these programmes also instigate the socio-cultural and intellectual values of the students and enable them to pursue better employment opportunities.
OVERVIEW OF POST GRADUATE PROGRAMME: MA ENGLISH LANGUAGE & LITERATURE
---
MA English Language and Literature, the two year postgraduate programme, deals with periods of English literature, genres of literature, history and structure of language, discourse analysis, history and theory of rhetoric, applied linguistics, stylistics, functional grammar, pragmatics, semantics, contemporary world literatures, modern critical theories and study of classics. The programme aims to allow the students to explore the interconnections between language and literature and also to scrutinize current developments in literary fields. This programme also enhances the students to explore better and secure job opportunities in teaching, academic writing, translation, government departments, copy editing/proof reading, journalism, media, lexicography etc. Apart from pursuing career in academics, the students acquire research skills through dissertation process which in turn helps them to analyze language and literature.
Ms Soorya Nayana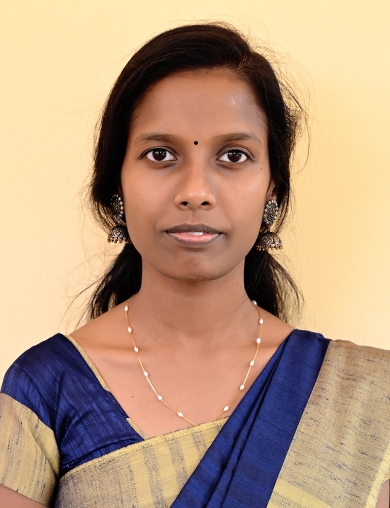 Ms Lekshmy V. L.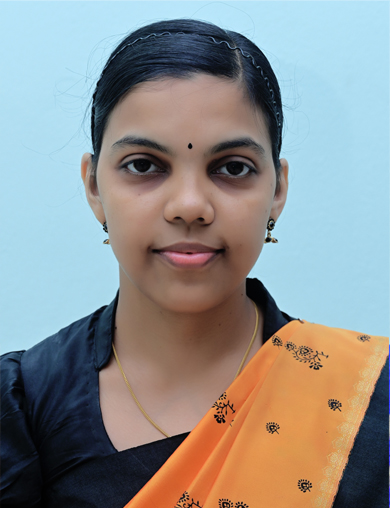 Ms Arya C. A.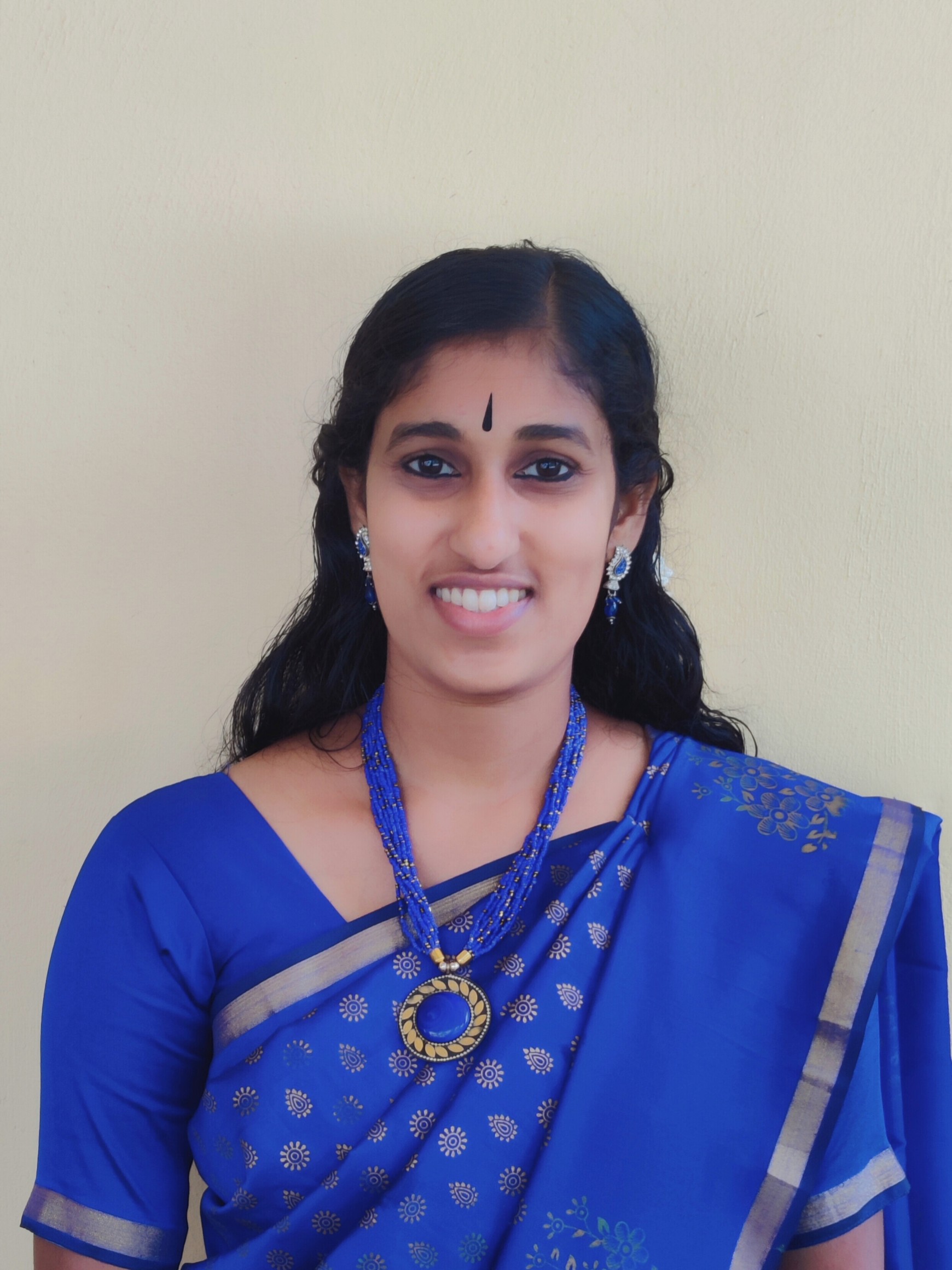 MS Rakhi J.
Dr Usha Satheesh
Dr Sindhu B. I.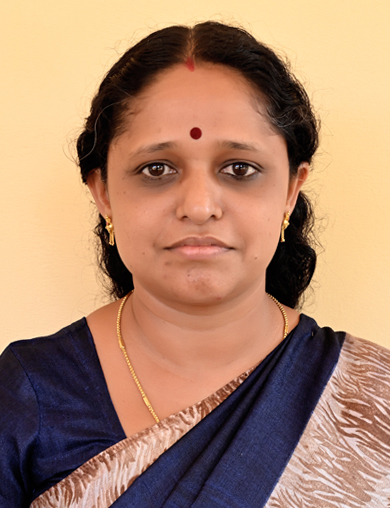 Ms Lekshmipriya J. P.
View Profile
---
Ms Sneha J. Daniel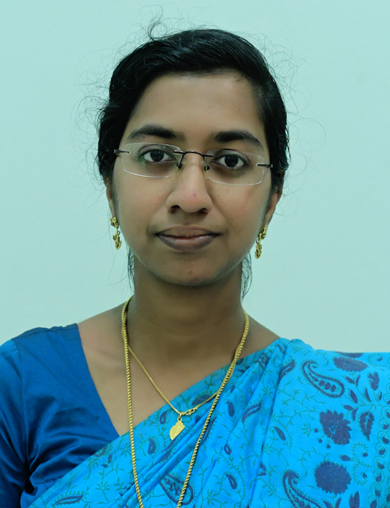 View Profile
---
Ms Anju S. V.
View Profile
---
Ms Sruthi S. Simon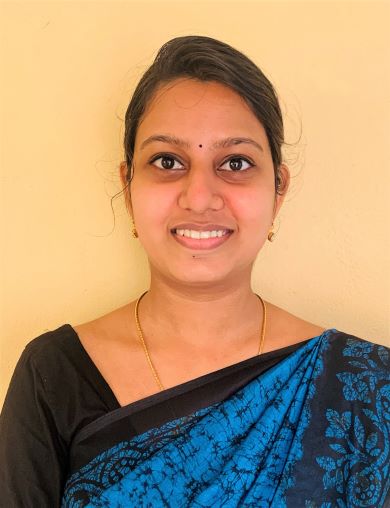 View Profile
---